Get Mother's Day wrapped up (literally) with thoughtful Mother's Day gift ideas for every budget. With huge savings on all of our Mother's Day gift bundles, simply select your bundle and we'll do the rest. With free shipping on all bundles, gift wrapped products and beautiful Mother's Day cards, we've made Mother's Day shopping a breeze!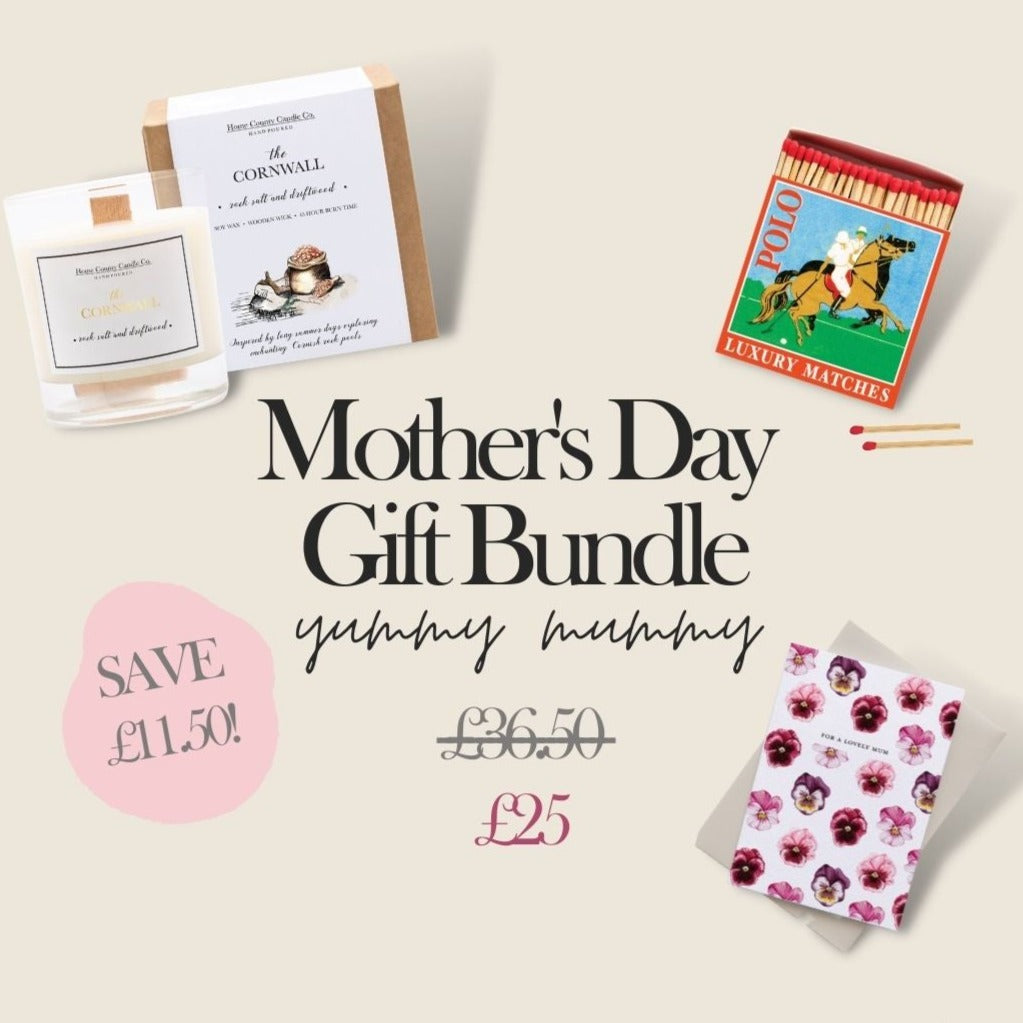 Bundle #1 - Yummy Mummy
The perfect Mother's Day gift from a child to their 'Yummy Mummy', this thoughtful gift bundle includes a gift-wrapped County Candle in a scent named after the place that will mean the most to her; a luxury box of Archivist Matches in a design she'll love and your choice of beautifully water-colour illustrated Mother's Day card.
Shop for your Yummy Mummy
Bundle #2 - Mum's The Word
The perfect Mother's Day Gift Bundle for interior design lovers, featuring a gorgeous luxury Match Bottle, the perfect functional mantlepiece decoration for a glamourous home. Add a gift-wrapped soy candle in the scent of your choice, and a luxury Mother's Day Card and your Mother's Day shopping is complete!
Mum's The Word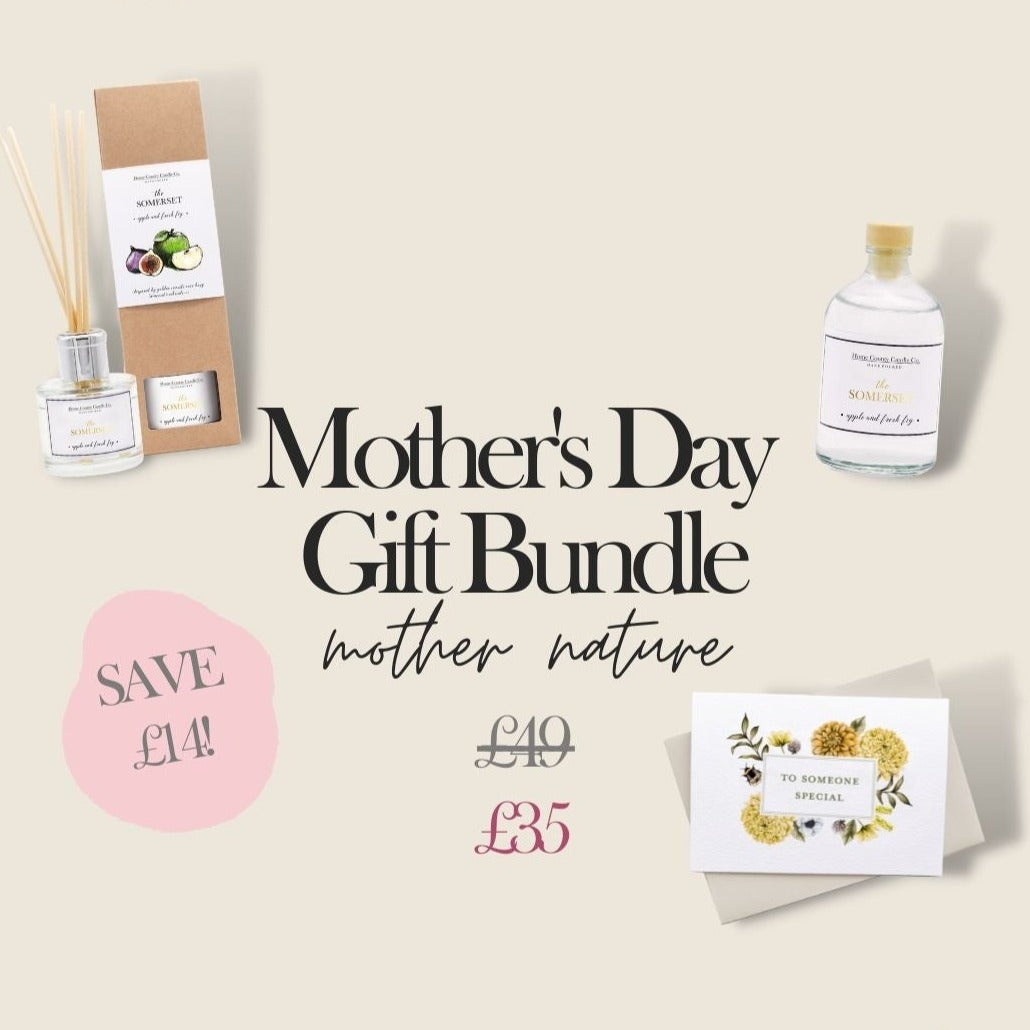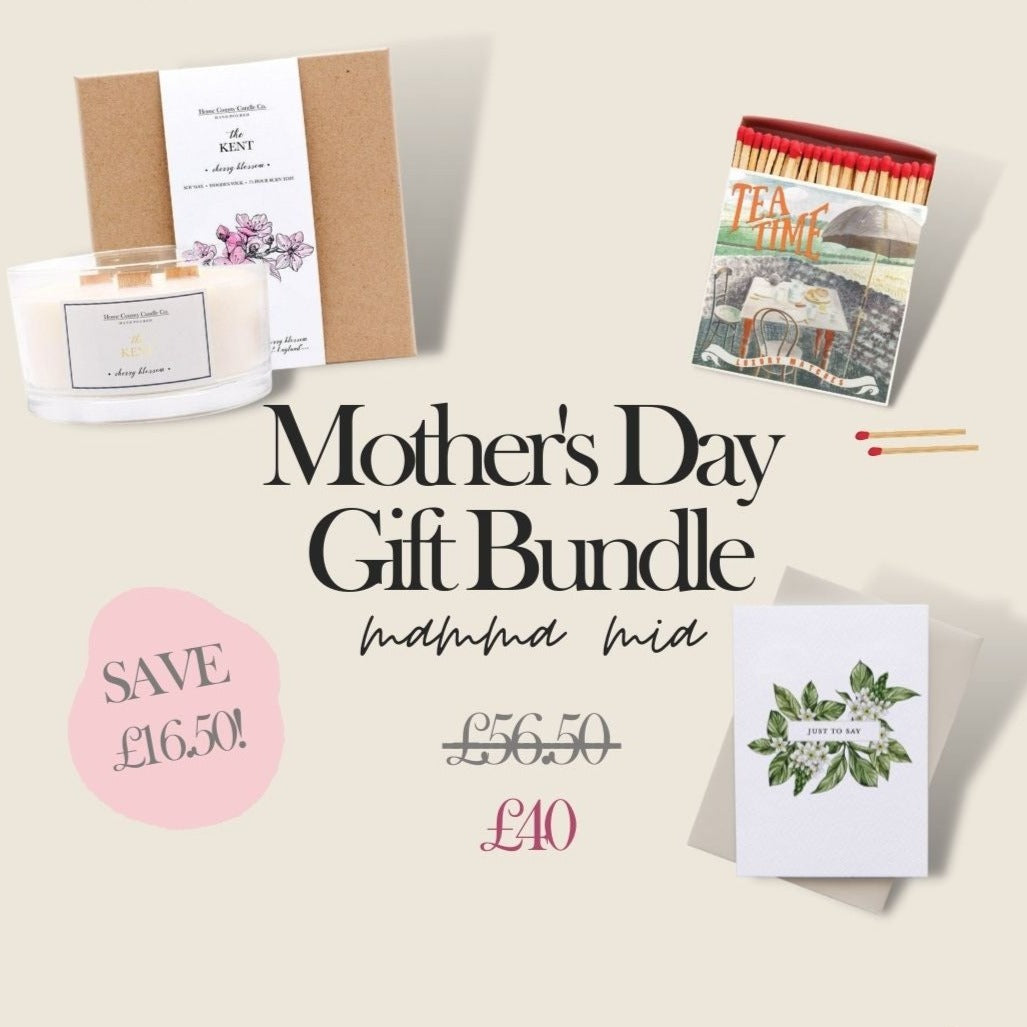 Bundle #4 - Mamma Mia
A special Mother's Day Gift for when your Mum deserves an extra-special treat (because let's face it, when doesn't she?). Select a luxury gift-wrapped 3 wick soy candle, a gorgeously designed Match Box to light it with and an illustrated Mother's Day Card, and your Mum will think of you as her candle burns for 75-80 hours!
Mamma Mia, here I go again...
Bundle #5 - Mum Knows Best
Let's face it, Mum always knows best, right? If you're looking for the perfect candle Mother's Day gift for the candle lover in your life, it doesn't get much better than this. Containing a large 3 wick candle, 200g single wick candle and luxury Mother's Day Card, this bundle will burn for a combined 100+ hours! Plus, we'll gift wrap both candles for you, so your work here is done!
Mum Knows Best
Unsure which scent to go for?