This St Piran's Day, AKA Cornwall Day, follow these simple steps to create a cosy Cornish country kitchen tablescape, bringing the essence of Cornwall into your home, no matter where in the world you are.
Before we get cracking, let's make sure we're all up to speed with the concept of 'tablescaping'...
What is a tablescape?
Tablescape definition: "an attractive and often themed arrangement of tableware and other objects on a table." Macmillan Dictionary.
Popular themes often include seasonal tablescapes (picture spring tablescapes full of fresh flowers and pastel colours, or autumn tablescapes decorated with foraged pinecones and pumpkins) and celebratory tablescapes (e.g. Easter tablescapes or Christmas Day tablescapes). To celebrate Cornwall Day we're going to build a country kitchen tablescape bursting with only the best Cornish products from our favourite Cornish businesses...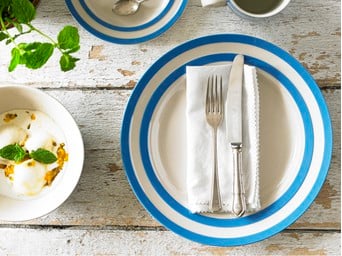 1) Earn your stripes
Start with your placesettings, laying a place for each of your guests. For a splash of colour and the true essence of a Cornish country kitchen, it has to be the unmistakable stripes of Cornishware.
Remember, this is where your guests will sit to enjoy your meal, so think about what you'll be serving and plan accordingly - e.g. soup bowls if you'll be serving soup etc.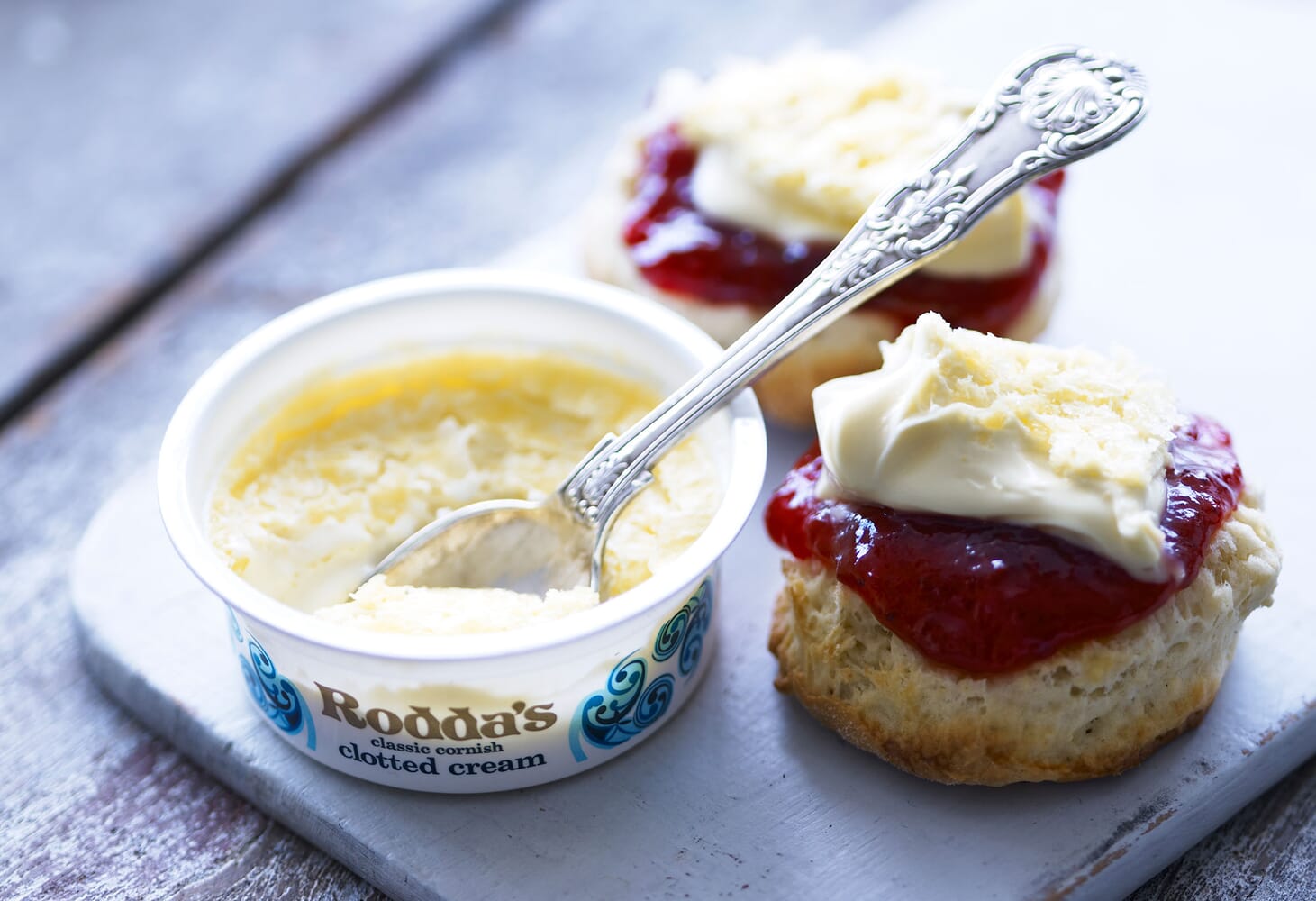 2) Consider (c)lots of cream
For a proper Cornwall Day feast the meal of choice has to be a Cornish cream tea, and remember, when it comes to Cornish clotted cream, more is always more! Keepers of the cream since 1890, a Cornish cream tea isn't complete without ravishing Rhoddas (and remember - always, always jam before cream in Cornwall!).
Tiered cake stands could be used to really wow your guests, or for a more rustic country kitchen feel we love simple wooden boards or blackboards.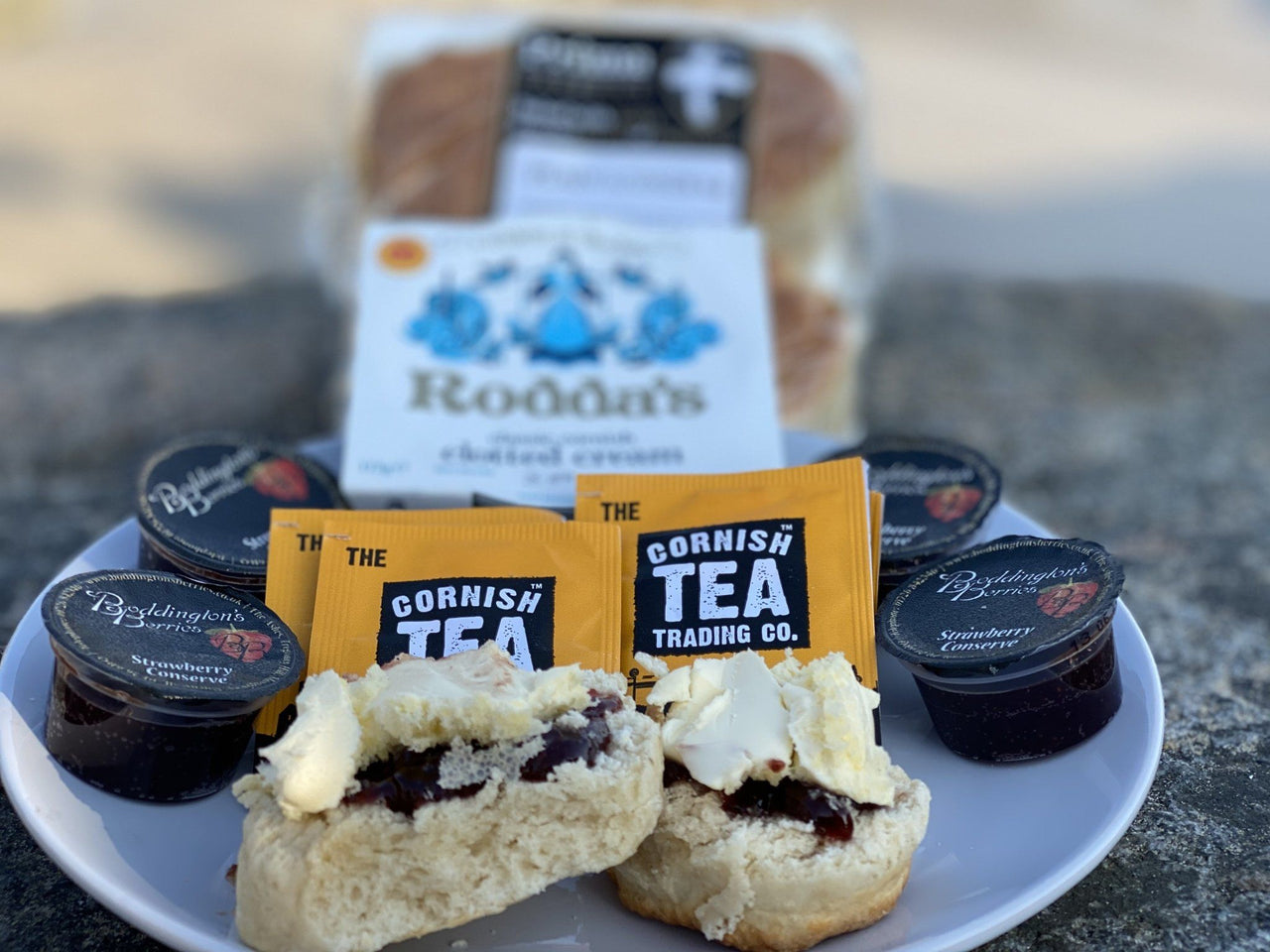 3) Brew good to be true
A cream tea isn't complete without, well, tea of course! Get some Cornish Tea brewing in your stripy Cornishware teapot for maximum effect. Lay out a sugar bowl and a milk jug too and let your guests dig in and help themselves.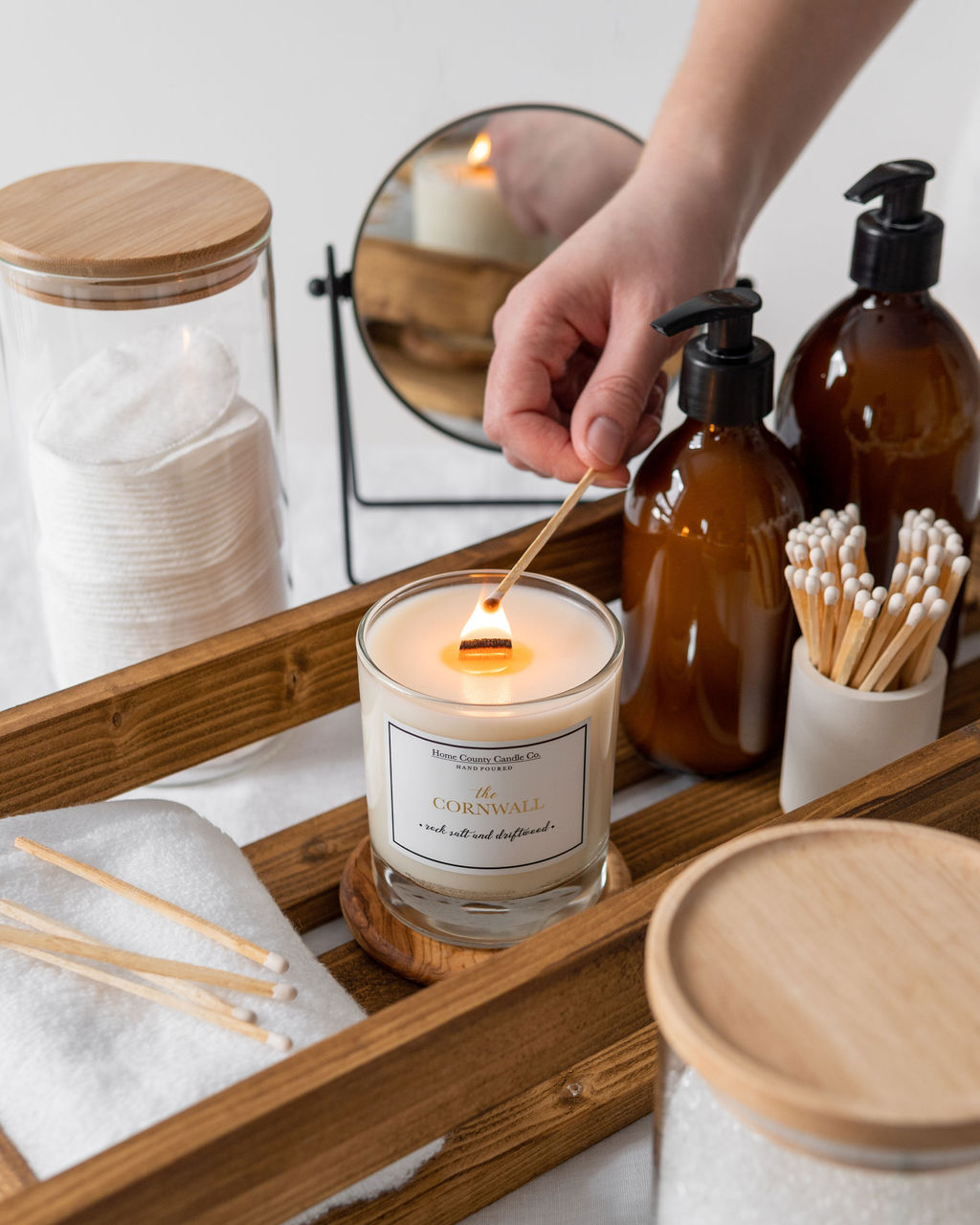 4) Scent your space
Candles make the perfect centrepiece because not only do they provide that warm, fuzzy glow synonymous with English country kitchens, they also scent your space, creating a tangible atmosphere for your guests to remember.
Bring the essence of the Cornish coast into your home with the Home County Candle Co.'s Cornwall candle, beautifully scented with Rock Salt & Driftwood, inspired by long summer days exploring enchanting Cornish rockpools.
So there you have it - a beautifully styled Cornish-inspired country kitchen tablescape. Now all that's left to do is welcome your guests and get stuck in - right on!
Shop the scents of Cornwall...
Inspired by long summer days exploring enchanting Cornish rock pools.
A mesmerising fresh coastal scent - refreshing notes of seaweed and green algae lie in cool rock pools livened by a fresh coastal breeze and enhanced by touches of cyclamen and water lily. At the base of the fragrance, sparkling salt-crusted driftwood is warmed by amber, patchouli and musk.

Picture rolling up your trousers for a paddle in the shallows; the air filled with the scents of the sea and the sounds of seagulls soaring above, ready to swoop for your seaside snack.
The Cornwall - Rock Salt and Driftwood Candle
$25.00
The Cornwall - Rock Salt and Driftwood Candle
The Cornwall - Rock Salt and Driftwood 3 Wick Candle
$50.00
The Cornwall - Rock Salt and Driftwood 3 Wick Candle